Welcome to Featherby Junior School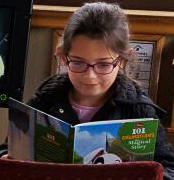 Welcome to Featherby Junior's website.
As the Headteacher of Featherby Junior School, I have great pride in the school, in its inclusive approach and the important role it plays at the heart of the community. At Featherby we all share the same aim, to be the best we possible can.
At Featherby you will find a true passion for learning, happy safe children a purposeful environment and an inspiring curriculum. We believe these are the key ingredients that make a Featherby child stand out from the rest.
"fantastic School and extremely pleased with my child's progress"
Parents comment taken from our recent survey
Mathletics Login

Facebook

Twitter
News & Diary